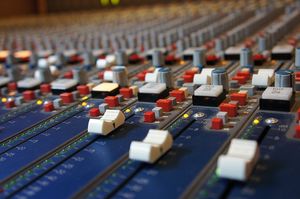 Bio
Tony "Tee" Lewis  Producer/Engineer/composer
Toured and recorded as a guitarist for many UK bands.
Worked with a host of high profile musicians and producers.
Signed deals with 4 labels and  3 major management companies.
Relocated to the USA and continued to work as an engineer in some of the top NYC Recording Studios.
Label owner of Skyhigh Records NYC  
Currently owner of Hivoltage Music and EarJack records. 

 "As a producer and engineer I have worked with best of them.
Sometimes I'm picking up an instrument, other times I'm programming a hiphop beat. 
I've stuck mics across drums and Marshall amps, mixed on  everything from  a  4 track  to an 80 input SSL. 
None of this really matters except for the fact I love making  music and I want to make every project the best it can be".
Tony Tee